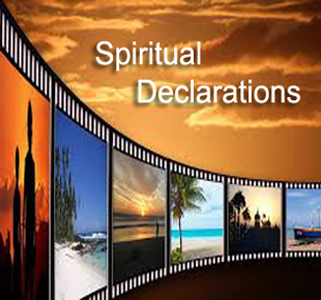 For thousands of years, God has been selecting various individuals to be His prophets and messengers. For example: All those who wrote the Bible. And, even in today's times, God divinely inspires certain people to deliver spiritual messages and prophecy.

These are people who have received divine visions and dreams from God, and have been inspired to share this information with those who seek spiritual wisdom. In today's times, its usually delivered through an audio or video application by using electronic media.


Sadly, however, there are also people who are false prophets and messengers. These are people that have been influenced and manipulated by malevolent ethereal forces or demonic fallen angels.

Therefore, it is very important to recognize who these false prophets and messengers are, and not become deceived by the false and corrupt information they write, speak, and broadcast.


New Testament Bible, Acts 2:17 - "And it shall come to pass in the last days, saith God, I will pour out of my Spirit upon all flesh: and your sons and your daughters shall prophesy, and your young men shall see visions, and your old men shall dream dreams."


New Testament Bible, Matthew 24:24 - "For there shall arise false Christs, and false prophets, and shall show great signs and wonders; insomuch that, if it were possible, they shall deceive the very elect" (those who have held stead-fast to their faith.)


Celestial Grace Ministry researches and evaluates hundreds of spiritual and faith based videos. Each one is carefully analyzed for its theological integrity. Those videos that meet certain doctrinal standards are published in our Spiritual Declaration Video Library for public viewing:
__________________________________________________________________________________________
Video Streaming Notice
: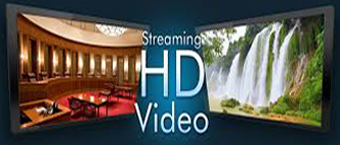 Not all browsers or devices support mp4 video streaming, therefore, some devices may require a special app to stream an mp4 video. Most browsers, however, are configured to stream mp4 formatted videos without the need of an additional app.

If an app or add-on is needed, you can usually download it free from one of several websites, just do a goggle search and you should find it quickly. Please note, Chrome is the recommend Browser to use to stream videos.
If you are using a Laptop, Notebook, Tablet, or Mobile Device with an Android OS, you may need an Android Video Player App to stream mp4 videos.
Please note that it may take a moment for the video to load and start playing after you click on the video play button - (please be patient).
To view these full length videos without intermittent pauses, a high speed DSL internet connection is recommended.


| | |
| --- | --- |
| VISIONS AND DEVINE | SPIRITUAL PERCEPTIONS |
| | |
| --- | --- |
| DREAMS AND VISIONS | FROM MILLENNIALS |
Streaming HD Video Player
Modern Day False Prophets
spacer
spacer
May the grace of God be upon you always --- Amen.

Sincerely,
Pastor Andy Anderson
Celestial Grace Ministry