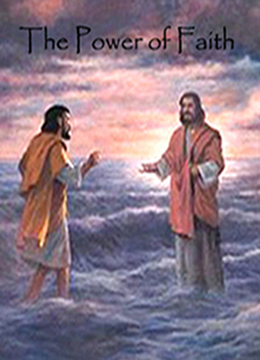 There are basically two kinds of faith, human or terrestrial faith, and biblical or spiritual faith (believing and trusting in God).

Human or terrestrial based faith is basically a human mental and emotional force that radiates confidence, certainty, trust and assurance that a goal or desire can be achieved.


Biblical or spiritual based faith is the powerful belief of being sure of what is hoped for, and being certain of what cannot be seen. From the spiritual perspective, this simply means that what you hope for will become reality and that even though you cannot see God, you know that He exists and by His grace, your soul will be saved, reborn from death, given a new perfect non-aging body, eternal life and placed in God's Kingdom of Heaven, a paradise everlasting. And also, that God will nurture and assist you in your earthly, physical life.

Faith is a channel of living trust, an assurance which stretches from Man to God and is a powerful force. Through faith, anything becomes possible. The object of faith is to trust in it, and to trust in God and in His kingdom.


In the New Testament Bible (Ephesians 2-8), it states: For by grace are ye saved through faith and that not of yourselves, it is the gift of God.


In referencing the Bible, we see the gift of faith is often accompanied by great works of faith. In (Acts 3:1-10), we see this gift in action when Peter sees a lame man at the Beautiful Gate of the Temple, and calls on him to stand up and walk in the Name of Jesus, (and the man stood up and walked normally). There are, throughout the Bible, many stories describing amazing acts of faith, which if I were to reference all of them, would take dozens of pages.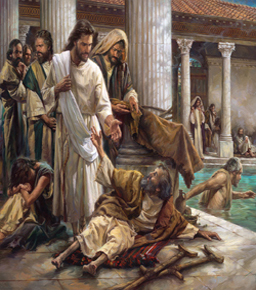 Jesus Christ in an attempt to relay to mankind the awesome power of faith said as quoted in (Matthew 17-20): "For verily I say unto you, If ye have faith as a grain of mustard seed, ye shall say unto this mountain, remove hence to yonder place; and it shall remove; and nothing shall be impossible unto you."

The gift of faith is rooted in one's belief in God and that His Holy Spirit dwells within the human body. Through faith and by using the power of the Holy Spirit, what is normally thought to be unachievable, becomes achievable, and what is thought to be impossible, becomes possible.

Many athletes, soldiers, doctors, scientists and artists, etc., through their faith, have been able to accomplish amazing achievements beyond normal human capability. During my time as a Pastor, I have witnessed amazing, unexplained healings from severe illnesses and injuries, which I believe, could have only been accomplished through faith and prayer.

Faith also serves to protect human beings in spiritual warfare, to help them overcome immoral temptations and defeat evil doers and demons.


One of the most descriptive and powerful statements describing faith is stated in the Bible, (Psalm 23, 1-6):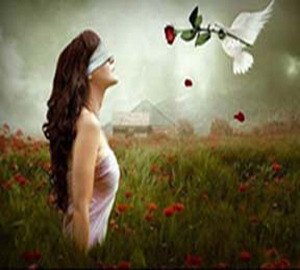 The LORD is my shepherd; I shall not want.

He maketh me to lie down in green pastures: he leadeth me beside the still waters.

He restoreth my soul: he leadeth me in the paths of righteousness for his name's sake.

Yea, though I walk through the valley of the shadow of death, I will fear no evil: for thou art with me; thy rod and thy staff they comfort me.

Thou preparest a table before me in the presence of mine enemies: thou anointest my head with oil; my cup runneth over.

Surely goodness and mercy shall follow me all the days of my life: and I will dwell in the house of the LORD forever.

Streaming HD Video Player
About The Meaning Faith


All human beings possess some degree of faith. Therefore, when trying times or difficult challenges are presented in your life, trust in your faith, that you may overcome any struggles that you face, and also, rely on your faith to achieve your desires.

May the grace of God be upon you always.

Sincerely,

Pastor Andy Anderson

Celestial Grace Ministry