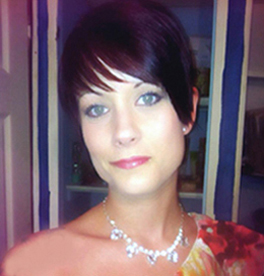 Nicole Johnson is the Associate Pastor of Celestial Grace Temple, an Online Internet Global Non-Denominational Christian Ministry. Nicole is also the Spiritual Guidance Counselor for the women's, teen and youth ministry.

She provides guidance and prayer to women who are having marital or domestic problems, drug or alcohol addictions, and for those who are experiencing depression, have unwanted stress in their life, or that just desire to strengthen their level of faith.

She offers counseling chat with teens that are struggling with peer pressure, self-esteem and social acceptance issues, drug use, etc., or that just want to learn how to bring God into their life.


Nicole, who is well educated in theology and Biblical scripture, has had a close relationship with God for many years. She has learned how to overcome the various hardships and challenges that can negatively affect a person's life through the use of God's words, love and wisdom.

The Main focus of Nicole's ministry with Celestial Grace is to help people understand the words of God and Jesus Christ, and to assist those who are seeking to enhance their spiritual wisdom, and that desire to have their sins forgiven, be resurrected from death, acquire immortality, and be placed in God's Heavenly Kingdom everlasting.

I don't feel that anyone wants a confusing, problematic, emotionally stressful life, but rather to live their day to day life with joy and peaceful tranquility. If you can open your heart to God, be willing to live your life within the boundaries of God's moral guidelines, you can bring about amazing and wonderful events in your life.

I invite you to become a member of Celestial Grace Ministry, It will open the door for you to focus on increasing your spiritual wisdom so you can overcome problematic life issues, avoid immoral activities and emotional pitfalls that can disrupt your life; and above all, to gain inner peace and the assurance of salvation, resurrection from death and the gift of eternal life. Celestial Grace always welcomes your contact. You can chat with us online or submit a question using our email submit form below or you can email us directly to: support@celestialgrace.org.

Chat live with Pastor Johnson by using Skype - Live Chat Text or Voice Over IP - Skype ID: april johnson

Contact us on Facebook: facebook.com/celestialgraceministry

Pastor Nicole Johnson: About Followship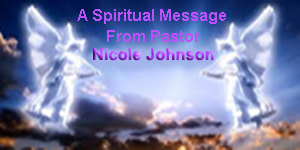 May the Grace of God be upon you always.
Sincerely,
Associate Pastor Nicole Johnson
Celestial Grace Ministry
Post Office Box 292
Safety Harbor, Florida 34695